Welcome to the official website of the Philippine-Australian Medical Association (PAMA), a website dedicated to Filipino Medical practitioners in Australia.
This year, we're proudly celebrating our 25th Anniversary and we're plans for the milestone event are underway. We do hope you can join us.  (See contact details below.)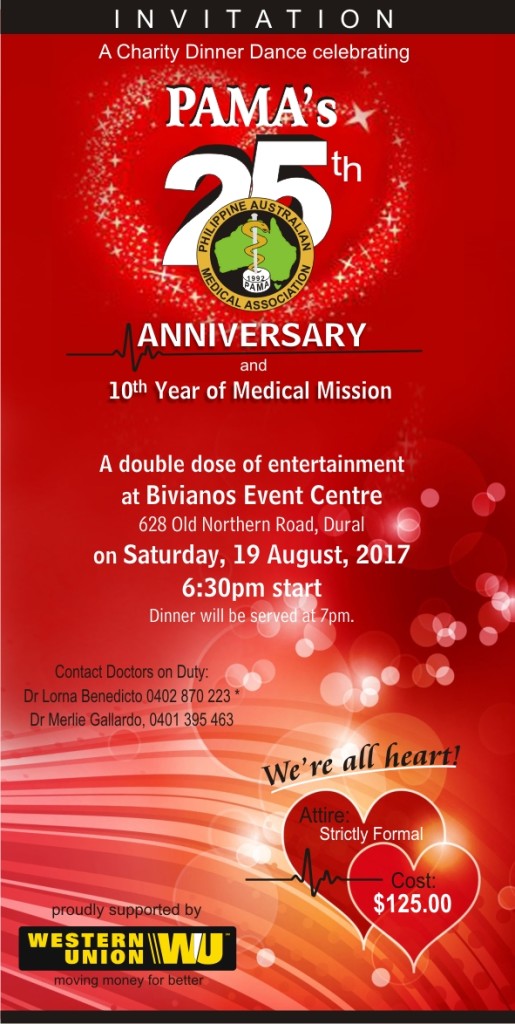 *** NEWS FLASH ***
We're almost ready to roll for PAMA's 10th Medical Mission to Paracelis, Mt. Province from May 7-12, 2017.
MAKE A DONATION
 Make an online donation to PAMA to support the 2013 Medical Mission to Luzon, Philippines.
JOIN PAMA
 Membership is open to all Filipino-Australian doctors in Australia, registered or non-registered.
Join now AMC REVIEW CLASSES Contact us regarding tutorials and study groups for the Australian Medical Council Exams.